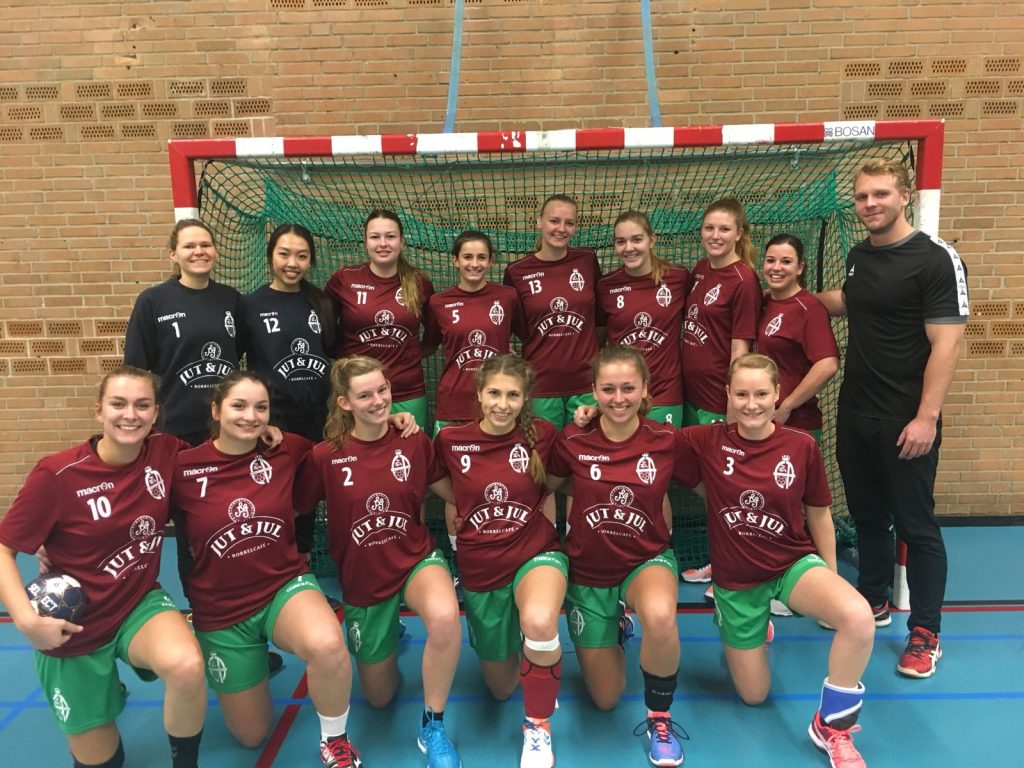 Cirkeltijgers Dames 1 2017 – 2018
Dames Senioren 2e Klasse NO-Nrd DS-2A
Coach: Marijn van Geet.
Hoofdsponsor: Café Jut en Jul, Groningen
Promoted to the first league in season 2017-2018!
Most of our first team ladies participated also GNSK in Wageningen last June. Our ladies team even became second (!!) and unfortunately lost in the final against Nijmegen with 13-19. Thanks to all our members and the ones from outside our society for joining and performing this weekend.
More information on GNSK at the website: http://www.gnsk.nl/