Introduction
Welcome at our student handball society H.V. de Cirkeltijgers. We were founded in 1963 in Groningen. Since then our society counts about 100 members. We are proud to be the biggest student handball society in this country. We are a society with lots fun, great activities and handball pleasure. Visit our Facebookpage for events, updates and news.
See you on the court!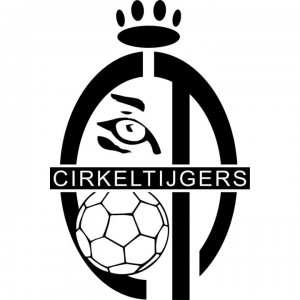 Practice times
We have both men- and women teams, playing on a competitive level. It's also possible to participate only in practices. You always have a nice time with the Cirkeltijgers! Currently we are celebrating holidays after a really nice and successful season! At the 13th of August we will participate on the Sportsmarket of the KEI-week and will be visible in the HG Hall. Do we see you up there?
Furthermore, on the 21st and 28th of August the practices will start in the following way:
Tuesday 21st and 28th of August
19.00 - 20:30 | men and midweek ladies
20.30 - 20.00 | Sunday ladies teams
Thursday 23rd and 30th of August
19.00 - 20.30 | Sunday ladies teams
20.30 - 22.00 | men and midweek ladies
We will update you about the practices times from september on!
Trainingmembers can train with the training on their experience level. The location of the practices are: HG hal, ACLO sportscentre at Zernike.
For next season we are planning to have 1 men teams, 3 Sunday ladies teams and 1 midweek ladies team!
For more information: mail to bestuur@cirkeltijgers.nl.
Promotion of Sunday 1 team
Our Sunday 1 team is promoted to the first league!! So next season we will have teams performing in the first and second league again.
Congratulations ladies and coach Marijn for such a great performance this season and let's bring it on next season!
Go, fight, roarrrr 
🐯
!