Introduction
Welcome at our student handball society H.V. de Cirkeltijgers. We were founded in 1963 in Groningen. Since then our society counts about 100 members. We are proud to be the biggest student handball society in this country. We are a society with lots fun, great activities and handball pleasure. Visit our Facebookpage for events, updates and news.
See you on the court!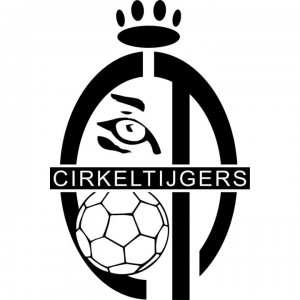 Training times changed!
Beloved tigerss,
The schedule for the upcoming weeks will be as follow:
Tuesday
18.30-20.00 Sunday ladies 1, 2 and 3
20.00-21.30 Men
21.30-23.00 Midweek ladies + training members
Thursday
18.30-20.00 Ladies Sunday 2 and 3, ladies miweek + training members
20.00-21.30 Sunday ladies 1 and GNSK
21.30-23.00 Men and GNSK
Already interested in becoming a member next year? Swing by during practice at the HG hal at the ACLO. The upcoming weeks there is a possibility practice times will change, so to be sure you show up at the right practice send an email to the board! 
Loves, the board