Intro
Welcome at our student handball society H.V. de Cirkeltijgers. We were founded in 1963 in Groningen. Since then our society counts about 100 members. We are proud to be the biggest student handball society in this country. We are a society with lots fun, great activities and handball pleasure. Visit our Facebookpage for events, updates and news.
See you on the court!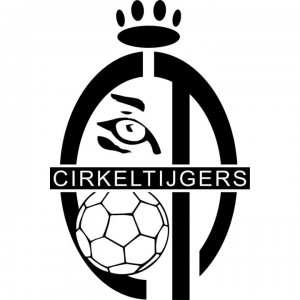 Important information
Upcoming events: Position practice!
During position practices the normal practice evening will be subdivided per playing position. Special skills for each position will be practiced, which is sometimes difficult to do during regular practices. 
The groups are open for everyone who wants to practice this position. This means that the whole club and members from all teams, male and female, practice together. You are free to chose in which practice(s) you would like to participate.

The training times for the evening will be as follows:
18:30-20:00 Keepers by Bart Buijs
19:30-21:00 Left back & right back by Marijn van Geet
20:30-22:00 Center back and pivot by Roelof Smeenge
21:30-23:00 Wings by Niels Fritsma
So, come by and join the practice(s) you want!