Introduction
Welcome at our student handball society H.V. de Cirkeltijgers. We were founded in 1963 in Groningen. Since then our society counts about 100 members. We are proud to be the biggest student handball society in this country. We are a society with lots fun, great activities and handball pleasure. Visit our Facebookpage for events, updates and news.
See you on the court!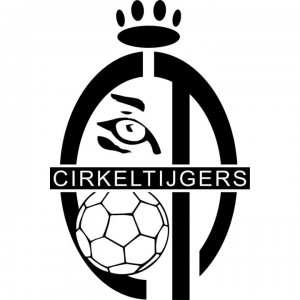 End of the Season!
Beloved tigerss,
After an amazing BBQ and a really nice tournament in Enschede, the season has come to an end. We enjoyed all the games, drinks, tournaments and other activities. It's finally time for a well-deserved holiday, but we still have one announcement. The practices of next season will start at the 20th of August. You can find the practice times below. We hope to see all of you there!
Tuesday the 20th and 27th of August
19:30 - 21:00: Ladies
21:00 - 22:30: Men
Thursday the 22nd and the 29th of August: 
20:00 - 21:30 Men
21:30 - 23:00 Ladies
For our new tigers: be aware that the deadline for transferring to the Cirkeltijgers from an other club is the 16th of August!
Have a nice holiday!
Loves, the board